Pat L.
Reviewed via Google
The staff was helpful and friendly. The doctor took time to explain everything to me and answered all my questions. I was happy with my first visit and will continue to take my cat there for her continued care.
Ron L.
Reviewed via Google
The Staff is very friendly and professional. Spaces are clean and appointments are easy to get. Dr. Yaeger is skilled and compassionate vet.
Veterinary Services
Wellness, diagnosing, vaccinations, surgery, and more.
Online Pharmacy
Food, medication, and more with free delivery.
Our Mobile App
Book appointments, get reminders, and more.
About County Line Animal Hospital
Opened in 1989, County Line Animal Hospital is your local, family-owned pet hospital in Spring Hill, Fl. We have served our furry customers from Tampa to Crystal River and would be honored to care for your pet's healthcare needs.
We put your pet first with the latest in veterinary care, preventative care, lab testing, radiology, and more. We understand that your pet is a member of the family. That's why we are committed to providing them with the best possible care available.
Meet Our Veterinary Team
At County Line Animal Hospital, our experienced staff provides comprehensive medical services for dogs and cats of all ages. Our passionate veterinarians are dedicated to providing innovative veterinary care and collaborating with you as a partner in your pet's medical care. They understand your pet's unique place in your family. Our veterinary team is comprised of highly trained staff members dedicated to exceptional service.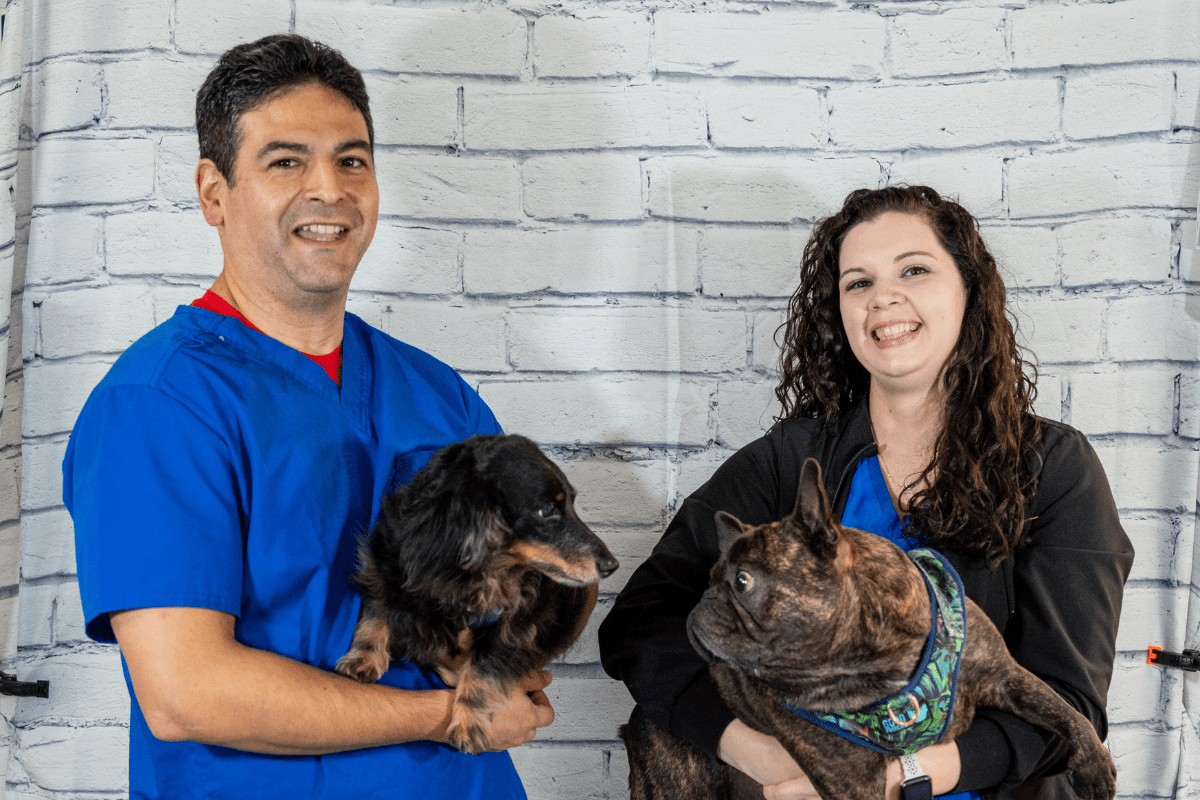 Quality Veterinary Care for a Reasonable Price in Spring Hill, FL
We have a wide range of services. Keeping prices reasonable is our way of ensuring a long, healthy life for your pet. We make sure that every visit offers you a chance to learn more about your dog or cat in ways where your life and theirs are enriched. If you have any questions, please don't hesitate to call us. We are here to help.
Janie S.
Reviewed via Google
Dr. McMahon and his staff have always been responsive and attentive to our pet's needs. They are very professional and helpful. They don't try to get you to buy unnecessary things or services. I truly trust them with our pets.
Chuck B.
Reviewed via Google
County Line Animal Hospital was great. The Staff was friendly and Dr. was amazing. Came in for a health check for my dog and I left feeling much better. I trust and appreciate everything the Doctor does for my dog, she is so kind.
Lor R.
Reviewed via Google
County Line Animal Hospital has taken care of my dog his entire life. Dr. McMahon is awesome!! Everyone is friendly and my dog feels comfortable there. Thank you for taking care of Tebow all these years.
Real Testimonials from Real Clients
Read real testimonials from real customers who have made County Line Animal Hospital one of the highest-rated veterinary facilities in Florida.